with
some quick tips for watercoloring.
Memento Ink Pads
Tim Holtz Distress Ink Pads
PAPER:
I thought it might be nice to see how different types of paper react.
with BLENDING TOOL:
I use Italeri size 000 sable and synthetic brushes for watercoloring
stamped images
and also inexpensive paint brushes for simple coloring.
CARD 2:
First, I used washi tape around the edges to create a border.
I use hard scrap paper (diet coke packaging) for the base.
Next, using the solid flower stamp...
I cover the stamp with water, then
stamp it into the distress ink
and lastly stamp it onto the watercolor paper.
Adding a layer of water onto the stamp before the ink, creates a soft appearance.
Then, I watercolored the stamped leaves and background.
Tip! Dots and Specks:
Dip your brush into watercolor (or sometimes I use acrylic paint),
then use your finger to tap the edge of your brush over the paper!
CARD 3:
First, I embossed the flower stamps.
Then, I watercolored the background.
Tip! Salt:
After watercoloring and while it's wet,
sprinkle salt over it.
Once it has dried, remove the salt for a beautiful result.
FEBRUARY - NEW RELEASE
Now Available! Kraftin' Kimmie Stamps Shop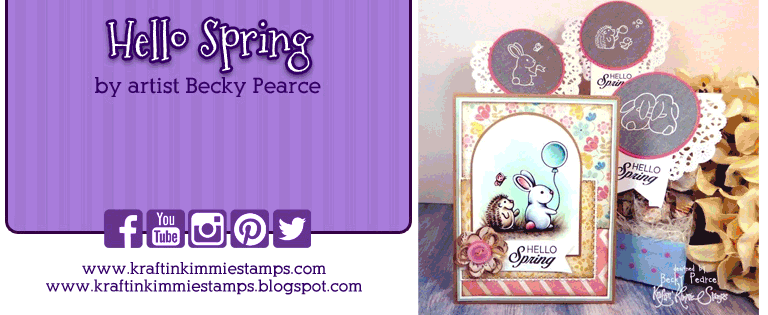 ___________________________________________________________________
Check the KKS Blog for more Tips & Tuts!